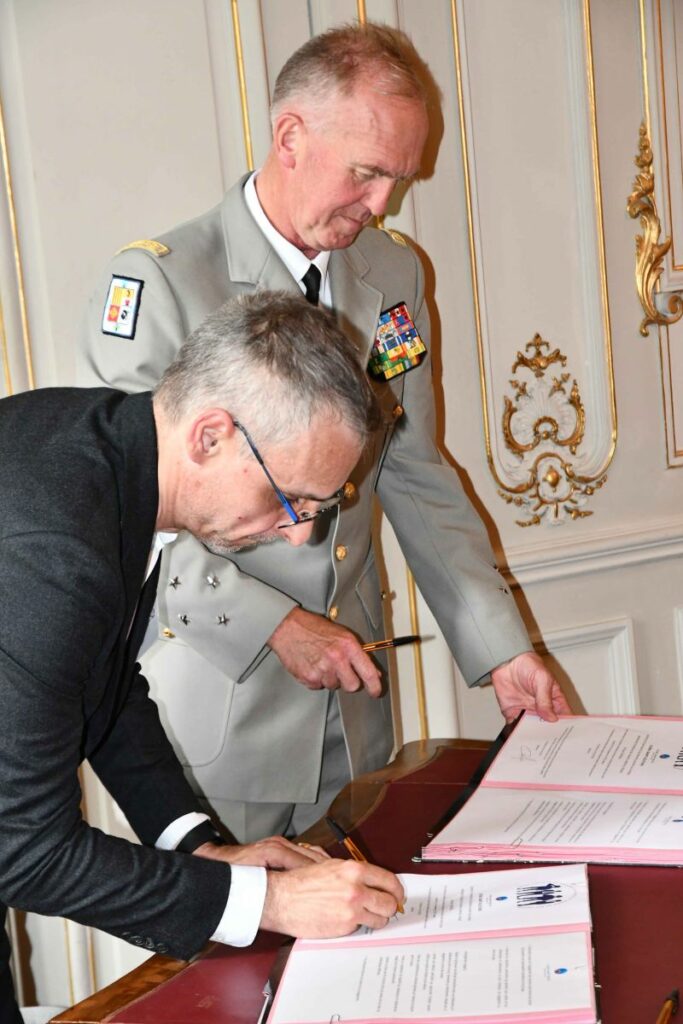 In an era of unprecedented global challenges, it has become essential for businesses and institutions to work hand in hand to tackle crises and build a more resilient world. The ProMiles manifesto embodies this spirit of collaboration, encouraging cooperation and understanding between the private sector and our armed forces.
Global Smart Rescue is a company dedicated to providing innovative solutions for emergency and humanitarian situations. We are proud to begin this collaboration with our armed forces, institutions renowned for their operational expertise and ability to respond rapidly to emergency situations.
➡ By signing the ProMilès manifesto, I pledge to promote:
▶ The importance of the commitment of the men and women of our Armed Forces, who assume an essential responsibility to our Nation.
▶ To lend our support to these men and women of the Armed Forces, active and reserve personnel, wounded soldiers, ex-servicemen and women.
▶ Not forgetting the staff of the Civil Security Instruction and Intervention Units: UIISC1 UIISC5 UIISC7.